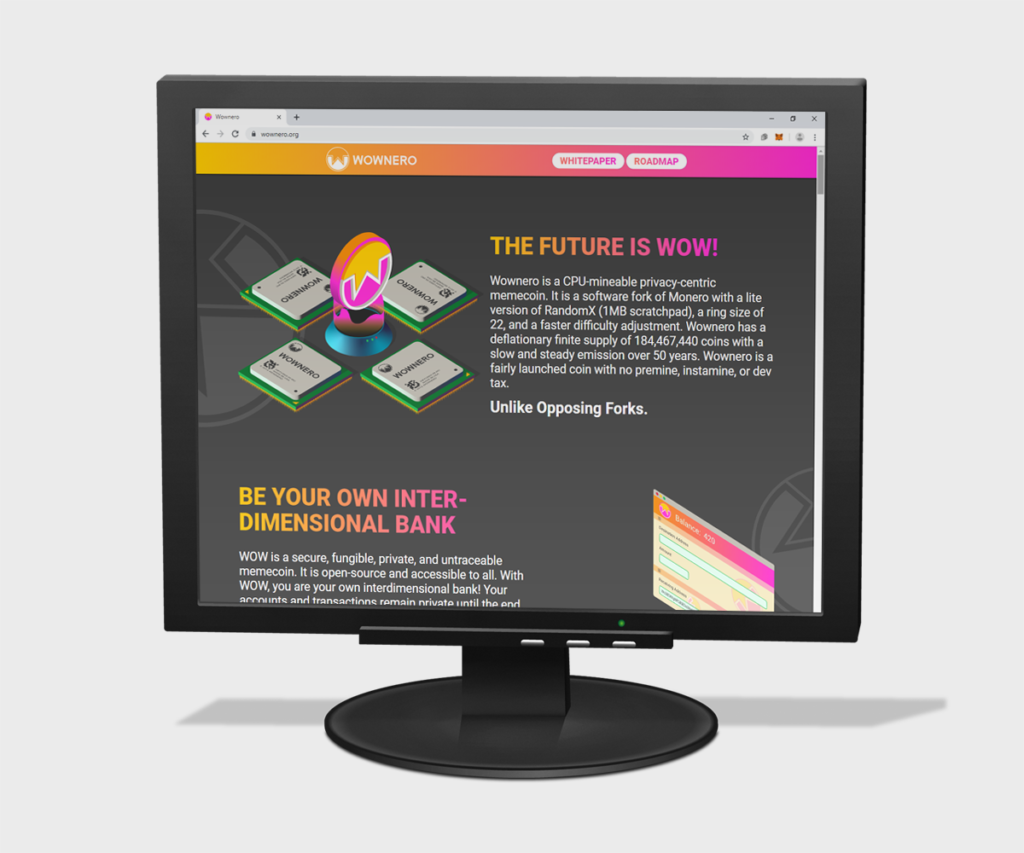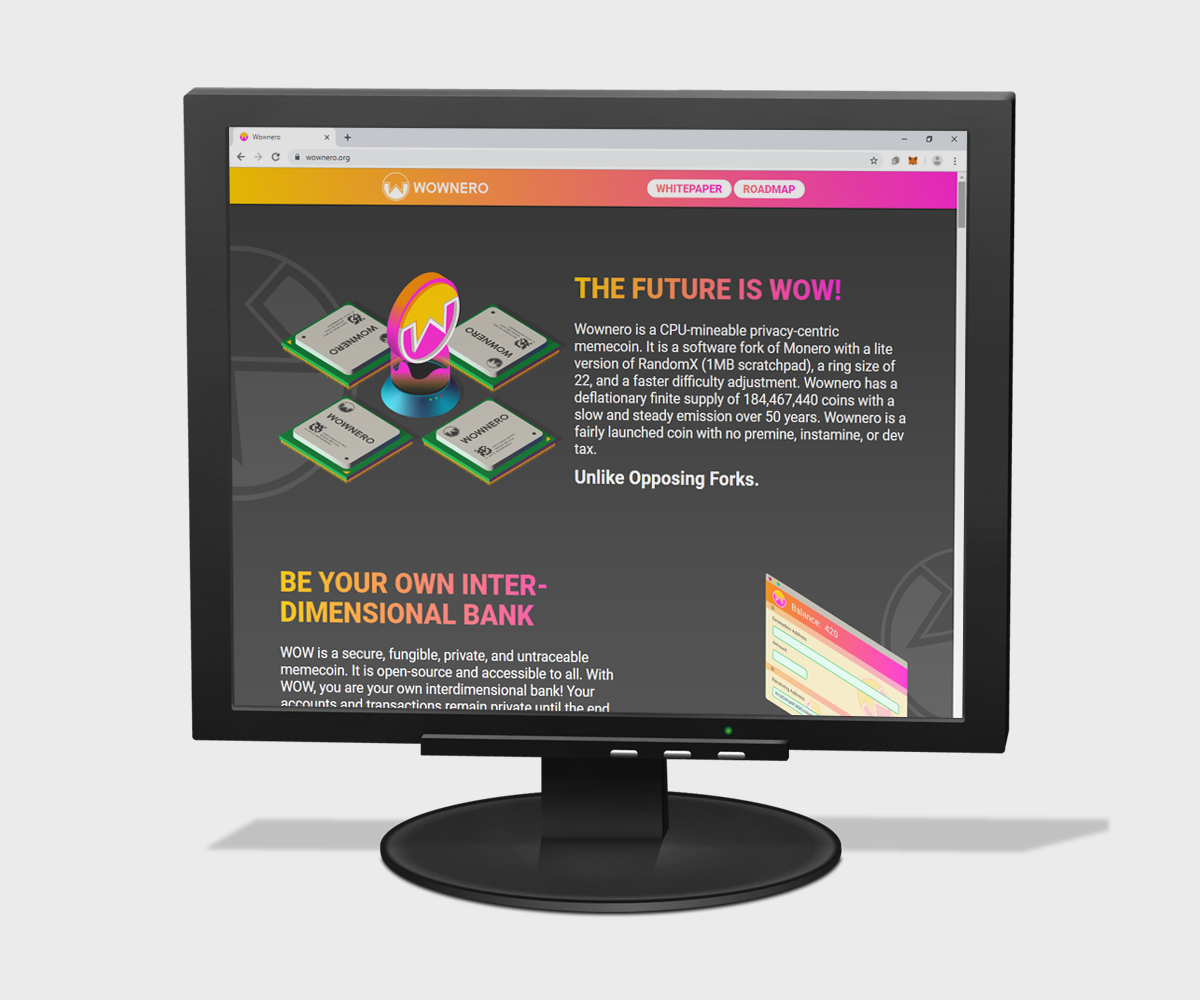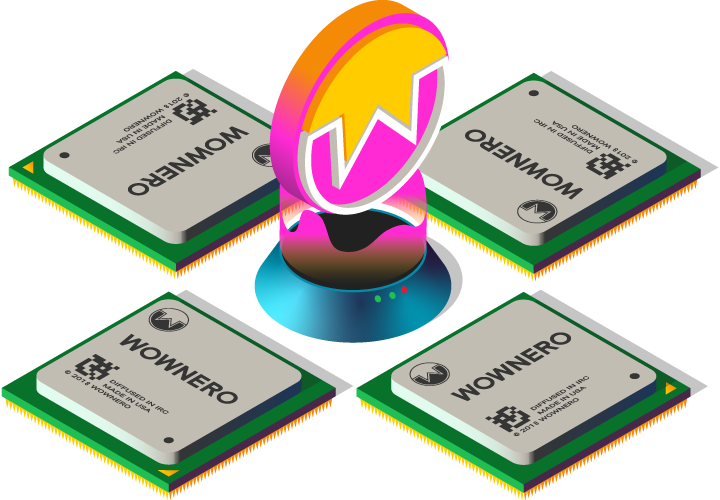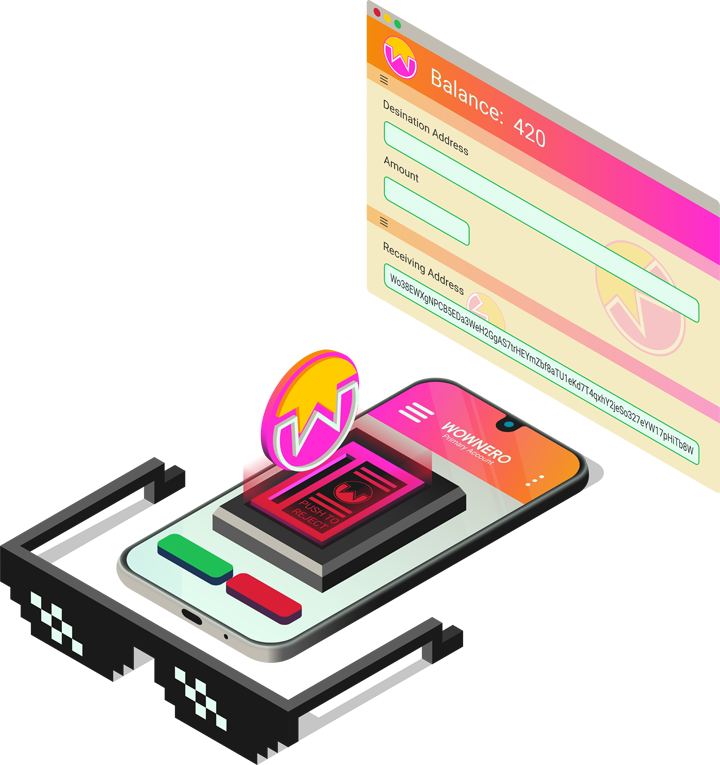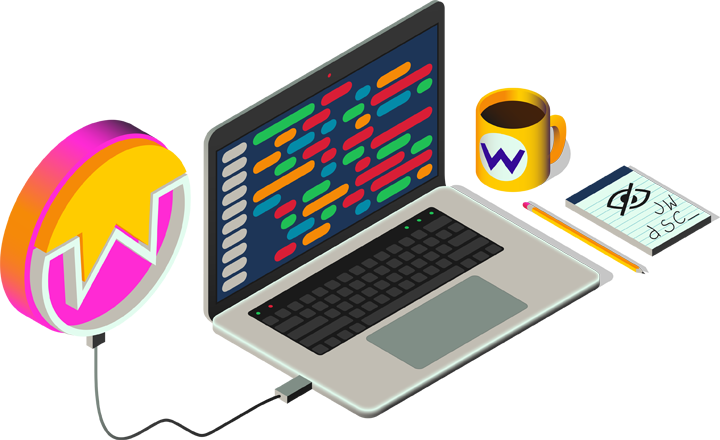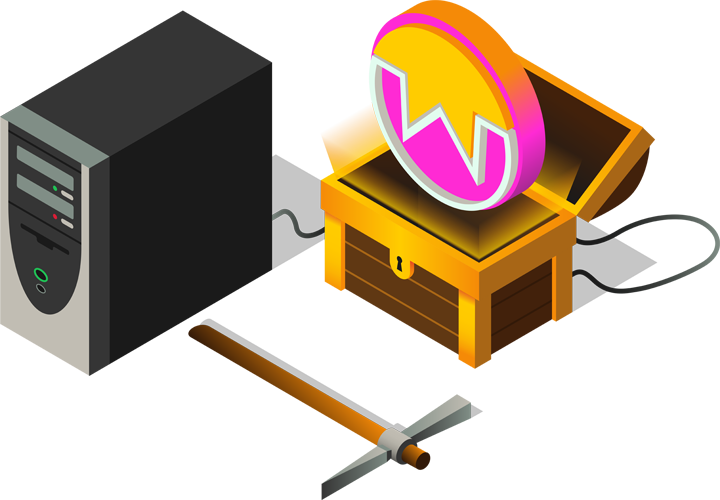 Description:
Shortly after the 2017 Bitcoin bull run ended the cryptocurrency community began forking a variety of well-known currencies. In 2018 Monero fell victim, as developers began to create an endless supply of new coins. Shortly after, Wownero entered the scene as satire and flourished.
Unlike others, Wownero is a fairly distributed cryptocurrency with an independent blockchain. As Wownero's following, and value, grew the community decided a new website was needed. Wownero had quickly become a known entity in crypto-circles, thanks in part to my pop-esque branding of the coin, and it was felt the previous website was lacking.
Funded via the Wownero Funding System, I took to designing a website that reflected the coins humor and values. This included custom icons and original illustrations, open-source vector assets to release to the community at large. Not to mention copy, written by yours truly. You can view the results for yourself at https://wownero.org.